One Apple supplier cut a whopping 50,000 iPhone assembly jobs ahead of schedule
13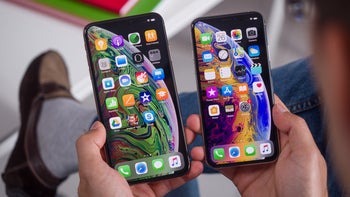 The iPhone XS and iPhone XS Max
In order to meet the high demand that stems from new
iPhone
launches, manufacturers such as Foxconn and Pegatron rely on thousands of temporary employees throughout the August to January season. But this year the situation has led to some pretty big workforce cuts.
Typically, both
Foxconn
and Pegatron renew contracts on a monthly basis in order to maximize their profits before starting cuts in late January as iPhone demand weakens. As a direct result of slow iPhone sales throughout the end of 2018, though, a new report by
Nikkei
claims that Foxconn actually began scaling back its workforce in October and, to date, over 50,000 jobs have been cut ahead of schedule.
To further improve its efficiency, Foxconn recently combined its Mac and
iPad
production lines with those of Dell and Acer. This has been combined with a 50% reduction in the number of managerial positions.

Similar to this situation, Pegatron reportedly reduced its number of contract renewals starting in November, while other important suppliers have also implemented workforce reductions. Additionally, one Chinese component supplier has asked as many as 4,000 employees to take an extended "vacation" until March. Currently, these workers are technically still employees but a final decision on their status is expected by March.
Lastly, while not included in the report,
Apple's hiring
has also been affected by the iPhone's recent performance. In fact, the company's CEO Tim Cook recently revealed to employees that certain departments will cut back on hiring for the time being.