Foxconn CEO on #bendgate: "How can a phone bend?"
38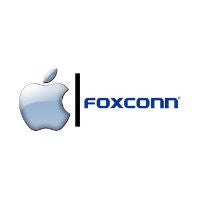 We've finally put the whole #bendgate fiasco to bed, but this is one story that we had to pass along, because it is almost comically ridiculous. You would fully expect that Foxconn would be there to defend Apple, no matter what, because Foxconn would be a far smaller company if it weren't for Apple's business; but, Foxconn CEO Terry Gou's response to bendgate is going a little to far in its defense.
In talking with reporters, Gou expressed his thoughts on the whole mess, saying, "How can a phone bend? This was all caused by distortions from competitors. Don't blindly listen to it." He even went on to dig at the myriad videos of iPhones being bent on purpose, saying, "Hands are made to shake hands, not for bending."
There are so many problems with those statements, we're not quite sure where to begin. But, we'll try to work our way through starting at the top. 1) How can a phone bend? In this case, by having a structural flaw that caused a weak point in the case, which can bend under the right circumstances. There are many phones that bend, so this shouldn't really be a foreign concept. 2) Competitor distortions? There were
some
jokes
by competitors, but to call those "distortions" is a stretch, and to say this was "all caused" by those few ads is patently false. The issue is real, and it more than likely affects more than the supposed
9 people
that Apple says has complained. The problem was certainly
mishandled and overstated
by people bending the phone on purpose, but that makes it no less real.
Lastly, if the only thing Mr. Gou is using his hands for are shaking hands, he is doing something extremely wrong. Hands were made for tons and tons of things, and one of those is definitely bending. Maybe they
shouldn't
be used for bending pieces of technology, but that's a completely different discussion.