Foursquare adds tablet UI to Android, not iOS
1
Wait a minute... that can't be right. A major app developer has built something for Android before iOS? And, it's a tablet app? We need to triple-check this, because it's nearly unprecedented... Wow, turns out it's true everyone! Foursquare has brought tablet optimization and a native tablet UI to its Android app before offering proper iPad optimization to iOS users. iPad users are always quick to point out that Apple's platform still holds a fair lead in 10" tablet optimized apps over Android, but maybe that tide is finally turning.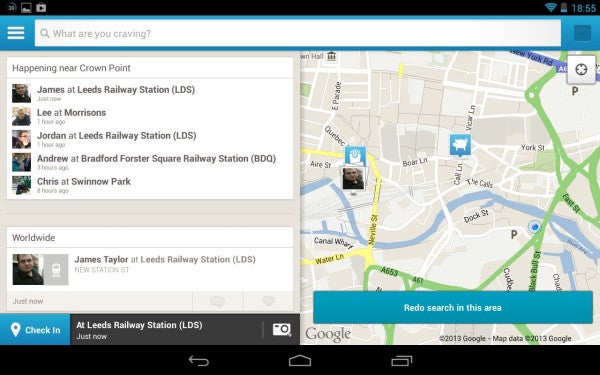 This isn't technically the first time Foursquare has been offered on an Android tablet, because there was an "official" app for the Sony Tablet S, but that app was missing functionality, and it wasn't built directly by the Foursquare team. So, we don't have any problem calling this the first proper tablet-optimized version of Foursquare.
The update adds "better map browsing experience for tablets and larger phones when in landscape mode", as well as improvements to Explore, and various bug fixes and performance updates. If you want to give it a try, Foursquare is available for free in the
Google Play Store
.