Four awesome Android games with slashed price tags!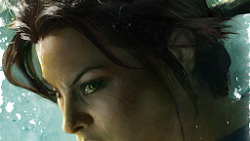 Is there anyone who doesn't love app and game deals? Having in mind the crazy world we live in, we won't be surprised if such people exist, but anyway, we digress! Any regular Joe and plain Jane love such promotions, and that's a fact.
Normally, a large amount of app and game deals are available on a daily basis, and today's no different. There are a couple of exceptional Android games that can be now snatched for major discounts, and we thought we'd give you a heads-up. As usual, we are not exactly sure for how long these deals will be going on, so make sure that you make use of the deals before they go cold.
So, without further ado, here they are:
The Silver Bullet
Price: $1.49, from $3.99
A top-down action game with stealth elements, The Silver Bullet looks like it mixed a lot of influences from the classic BloodRayne games and anime stylings. It's fast-paced, and it's challenging. The developer touts it as a console-grade, twin-stick shooter. We call it a great time on a smartphone. You can now have it for less than 50% of its original price.
Knock-Knock
Price: $0.99, was $2.25
Knock-Knock is creepy, mysterious, artsy, and a total thrill to play. It's a 2D game that has you playing as a weird-looking "lodger" fellow, trying to keep his lodge together, repairing any damage that an unknown "evil" force is doing to it during the night. You need to survive long enough to look for clues as to what exactly the threat is, all the while maintaining the building's integrity and your own sanity.
Octodad: Dadliest Catch
Price: $0.99, was $4.99
Octodad: Dadliest Catch is too good. Seriously. You are the mighty Octodad, the unlikeliest hero ever. A dapper octopus posing as a functional American dad with a house, wife, and children. As you can probably imagine, his existence is full of paradoxes and struggles – it's not easy pretending to be a human and keeping your true identity a secret when your appendages aren't hands and feet, but unwieldy boneless tentacles. And that face? How does Octodad do it?! Play the game and you shall learn. Enjoy the randomness!
LEGO Harry Potter: Years 1-4
Price: $0.99, was $4.99
LEGO's gaming division loves to toy around with famous franchises. Picking up Star Wars, DC Superheroes, Batman, Harry Potter, and others, the games recreate a movie's universe using virtual representations of LEGO blocks and figurines, adding humor and kid-friendly gameplay. LEGO Harry Potter does not deviate from the formula. It's basically a top-down 3D action adventure, which puts you in the middle of the most notable scenes from the first 4 books / movies. Worth a look for fans of either the series, or LEGO, with its hefty 80% discount.
Lara Croft: Guardian of Light
Price: $3.99 (this promo is over :( )
A top-down, twin-stick shooter, which is available for consoles, PC, and also mobile. As you probably guessed by the name, it's a part of the Tomb Raider franchise, but you are not locked in to playing only with Lara. The Guardian of Light offers a multiplayer co-op mode, which lets the second player control the Mayan warrior Totec.