Fortune: Apple iPhone 4 set for Q1 release on Verizon
50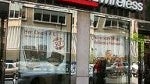 Would bringing the Apple iPhone 4 to Verizon be the culmination of the career of CEO Ivan Seidenberg? Fortune Magazine thinks so. The executive, who is leaving the telecommunications company next year to be replaced by Wireless CEO Lowell McAdam, has a profile written about him by Fortune. In the profile, it says that a CDMA version of the Apple iPhone 4 will be a reality for Verizon in Q1 of 2011.
The story says that a Verizon branded iPhone is the result of talks between Seidenberg, McAdam and Apple CEO Steve Jobs. The article also notes that Big Red's first iPhone will not be an LTE model and could sell 8-9 million units next year.
Fortune makes it sound like the deed has already been done and that it is just a matter of waiting for the calendar to rollover to 2011. For those Verizon customers who have been waiting a long time to hold a Verizon branded Apple iPhone, you will be happy to see how confident Fortune is that this is going to happen. The magazine says that the "soon-to-be-unveiled Verizon iPhone is the answer to consumer's prayers."
Fortune also asks if Verizon's network is ready for the surge in data that would go along with an Apple iPhone launch. Lowell McAdam notes that Big Red already has a network hog with the Motorola DROID. According to the CEO of Verizon Wireless, the average DROID user consumes more data than the average iPhone user. And with a survey by Credit Suisse showing that 18% of AT&T's iPhone owners are ready to bail to Verizon once the latter launches the handset, Verizon will have its network seriously tested early next year.