Former Verizon subscribers made up the largest percentage of its rivals recent customer additions
12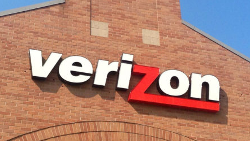 During the second quarter of this year, Verizon made the biggest contribution to its rival carriers in the form of recently added customers. Based on data from Cowen and Company Equity Research, more customers from Verizon left to switch to another operator than any other U.S. based wireless carrier. Cowen says that this indicates a more competitive market in the wireless industry. It also suggests that consumers aren't willing anymore to shell out more money for a premium wireless experience now that the difference between carriers is fading.
Cowen analyst Colby Synesael blames this on Verizon's late response to price cuts made by the competition. This might also reflect Verizon's decision to wait until the last second to offer an unlimited data plan. Verizon's move to offer an unlimited data plan was done to staunch the bleeding as subscribers were leaving Big Red for T-Mobile. But adding an unlimited plan came at a cost. As we pointed out to you the other day,
Verizon's download data speeds have dropped
since it started adding unlimited data to its menu.
Meanwhile, possible merger candidates T-Mobile and Sprint are looking better to U.S. consumers. A study done by Cowen for the second quarter showed that 26% of those responding said that the third and forth largest U.S. carriers were showing improvements in their brand and image. Despite T-Mobile's best efforts, Cowen says that Verizon remains positioned as the top carrier in the U.S.
Cowen's Synesael says that both T-Mobil and Sprint could pick up some ground during the next year if they enter new markets and continue to claim that their network is as good as Verizon's pipeline. Meanwhile, a look at the data shows that during the second quarter, 27% of T-Mobile's recently added customers came from Verizon. 32% of Sprint subscribers came from Big Red, as did 29% of AT&T users.
These figures show the percentage of subscribers that left Verizon and have been with their current carrier for two-years and less.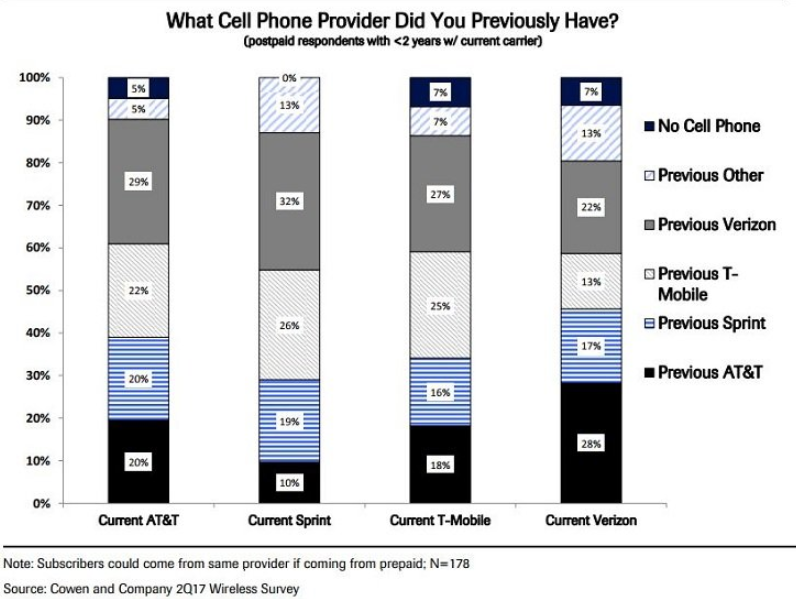 Former Verizon customers made up the largest percentage of its rivals' recent subscribers
source:
FierceWireless