Forget about "Hey Google," now you can just "Look and Talk" to Google Assistant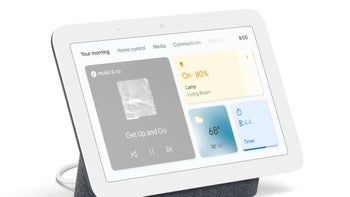 During today's
Google I/O
conference, the company announced a whole new way users will be able to start conversing with Google Assistant.
While the traditional way many of us are accustomed to is to call out "Hey Google," users of the Google Nest Hub Max can now just walk over to it and look at it. As of today, that will be enough for Google Assistant to start listening for your commands, creating a more natural engagement between the human user and the virtual assistant.
For now, this functionality has been
announced
to be available only to users of the Nest Hub Max, who are based in the US, but it's reasonable for us to expect this feature to trickle onto more devices, perhaps even smartphones like the
Pixel 6
, later on.
...Look and Talk, is beginning to roll out today in the U.S. on Nest Hub Max. Once you opt in, you can simply look at the screen and ask for what you need. From the beginning, we've built Look and Talk with your privacy in mind. It's designed to activate when you opt in and both Face Match and Voice Match recognize it's you. And video from these interactions is processed entirely on-device, so it isn't shared with Google or anyone else.