For the last 12 Days of Magenta contest, win the iPhone 7 from T-Mobile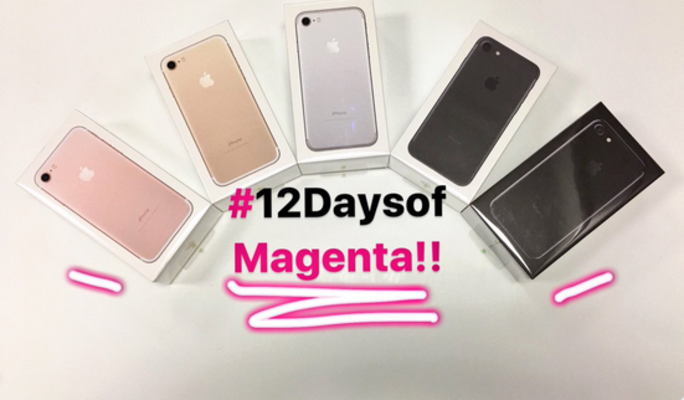 Win one of two iPhone 7 units being given away today by T-Mobile
Have 12 days gone by so fast? Today is the last day of T-Mobile's 12 Days of Magenta contest. Two lucky winners will be receiving an
Apple iPhone 7
. Imagine finding out just before bedtime that you will be receiving one of the top flagship phones currently available, without having to put up a dime (technically, you will be responsible to include this when you pay your 2016 taxes).
To enter the contest, go to your Twitter page and using the hashtags #12DaysofMagenta and #Contest, state what you are thankful for this year. We assume that the contest is open only to U.S. residents 18 years of age and older.
There have been a number of contests recently, giving away top shelf handsets. T-Mobile has already handed out the
LG V20
to 16 ecstatic winners nearly two weeks ago. Will there be a new iPhone 7 in your future?
source:
@JohnLegere