For an extra $10 a month, Verizon will allow unlimited plan subscribers to stream video at 4K
17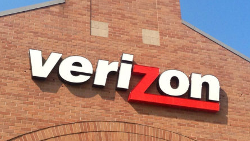 When
Verizon introduced its Unlimited plan back in February
, it originally offered streaming video at 720p. But back in August,
Verizon split its unlimited plan into three parts
. The lower priced tier called
Go Unlimited
is priced at $75 a month for one line, and video is streamed at 480p (DVD quality) on smartphones. On tablets, video can be viewed at 720p. For $85 a month for one line, the
Beyond Unlimited
plan streams video at 720p HD on handsets and 1080p FHD on tablets.
If you want full resolution for your streaming videos on Verizon, pay an extra $10 a month to the nation's largest carrier starting on November 3rd, and your videos will be streamed at a resolution as high as 4K. This is offered on both consumer tiers, Go Unlimited and Beyond Unlimited. Verizon points out that very few smartphones are available with the capability to watch streaming video at 4K. As a result, if you don't own a handset with a 4K screen, the extra $10 will allow you to stream video at the highest resolution that your screen allows.
If your phone doesn't have a 4K resolution screen, you will have to decide whether it is worth it for you to spend the extra $10 a month. For example, let's say that your phone comes with a 1080 x 1920 resolution screen. If you subscribe to Go Unlimited, your videos will stream at 480p, and 720p on the Beyond Unlimited plan. Would it be worth it to pay $10 more for the videos to stream at 1080p? That will be a decision that you will have to make.
source:
CNET