For a limited time, you can score a $5 iOS photo editing app that animates your pictures, for free
4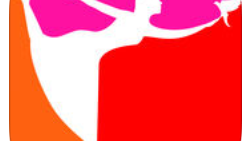 Take a lot of pictures with your iOS device? If so, you might be interested in an app that animates your photos and brings them to life. Called Plotagraph+ Photo Animator, the app will normally cost you $4.99. However, for a limited time only you can install the app on your iPhone or iPad for free via a redeemable code. You can use a picture from your camera roll by clicking on "+," or snap a new shot by clicking on the camera icon.
Set the direction of the animation by dragging the screen in the direction you want the movement to go. And if you only want certain parts of a picture to be animated, use the "mask" tool to prevent certain areas of your photo from being affected by the app. A speed bar allows you to choose the speed of the animation, and when you're done, the Plotagraph can be saved to your camera roll as a Video, GIF, or Animated PNG.
Plotagraph+ Photo Animator can be used on the
Apple iPhone SE
,
Apple iPhone 6
,
Apple iPhone 6 Plus
,
Apple iPhone 6s
,
Apple iPhone 6s Plus
,
Apple iPhone 7
,
Apple iPhone 7 Plus
,
Apple iPhone 8
and
Apple iPhone 8 Plus
. It also works on the
Apple iPad Air
,
Apple iPad Air 2
,
Apple iPad mini 2
,
Apple iPad mini 3
,
Apple iPad mini 4
and all Apple iPad Pro models.
"Plotagraph+ is a one of a kind image animation app that brings photos to life. Tell your story in a fun and unique way with animated images that can now be shared on most of your favorite social media platforms as a looping video or Animated PNG. This new and innovative app gives you the tools to easily animate any image in minutes."-Apple App Store
Remember, this app is free for a limited time only. So don't procrastinate. To get the app for free, open the App Store on your iOS device and click on "Discover." You'll learn exactly what to do to get the app without paying for it.
source:
RedmondPie