Food reviews are coming to... Google Maps?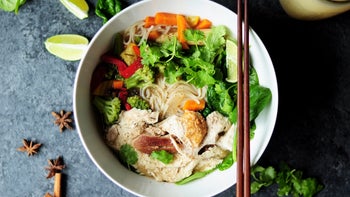 Google has been steadily expanding the feature set of Maps over the last few years to include as much information about businesses as possible, including working hours, descriptions, mapped in-door areas, user reviews, and more. Another Google Maps update rolled out yesterday, though it didn't add any notable new features to the app, save for some cosmetic adjustments.
However, after tearing down the latest Google Maps APK,
Android Police
has discovered something interesting. Food reviews, of all things, are apparently coming to the app in the near future.
Evidence of the upcoming feature was first discovered back in January, but changes to the code in the latest APK suggest that it's going to be a bit more involved than initially suspected. As is, Google Maps sends notifications to users, prompting them to rate places they've visited, but when the food review system goes live, users may be asked to rate individual dishes when visiting restaurants. The system will take a few factors into consideration, such as pricing, quantity and quality, and will ask users whether they'd recommend the dish or not. And yes, you'll also be able to add photos of your food. Sheesh.
But what's more interesting, is that this is likely just a part of a much,
much
bigger picture. Google's ultimate plan may very well be to let users leave recommendations and reviews for pretty much any product or service that a business might offer.