Following the US, Apple's iPhone 7 is plagued by connectivity problems in China as well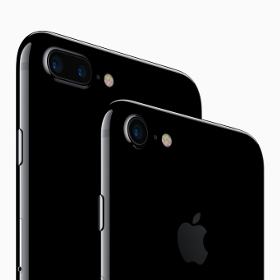 It looks like the Apple iPhone 7's connectivity problems are bigger than we originally thought.
About a couple of weeks ago, we told you that multiple users on AT&T and Verizon in the US are complaining that their
iPhone 7 units seemingly random drop network signal
, and now it looks like the same problems are causing a wave of complaints in China.
According to a recent Bloomberg report, numerous Chinese customers are flocking to various social media channels to complain that their
iPhone 7
units are dropping network signal.
For example, one chat group on QQ (a popular IM platform in China) was specifically created to discuss the iPhone 7's connectivity issues. In just two weeks since the group's creation, more than 1,600 users have joined. The main topic of discussion is the fact that customers cannot receive calls on their brand new iPhone 7 units. Users on the group have also been complaining regarding what they claim to be awful customer service on Apple's part.
In a statement issued to Bloomberg, Li Dengke, the creator of the QQ group, said that an authorized service center has replaced his unit for a new one. However, it turns out that the replacement device didn't fare any better:
"I received the new one on Oct. 5, a few hours later, it is 'out of service' again," Li said
.

On Weibo, the most popular microblogging platform in China, the keyword "out of service" has been trending in the past weeks. Interestingly, users report that reverting to 3G networks solves the problem, although it's not clear if this hack works for all affected users. Furthermore, renouncing access to high-speed LTE networks is certainly not acceptable for customers which paid top dollar for a brand new iPhone 7.

Apple's earnings are highly dependent on iPhone sales in China. According to reports, more than 20% of global iPhone sales originate in China.

What do you guys make of this? If you've been experiencing network connection problems on your iPhone 7, drop us a line in the comment section below and let us know!