Flying colors - here are 10 of the most color-accurate smartphones you can buy
37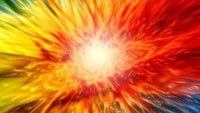 Ahh, colors! If it wasn't for them, our lives would have looked like Charlie Chaplin movies, and traffic signals would have been incredibly complicated! But back to practical matters - if you want to enjoy photos, videos, and games on your smartphone, then you ought to make sure its display's color temperature calibration doesn't deviate too far from a certain reference point.
In our case, and for the industry in general, this ideal reference point happens to be 6500 Kelvins - a point where your screen is neither too blue-ish, too red-ish, or too green-ish, and in fact approximates the color of outdoor light on a bright, sunny day! This is the color temperature we use to determine smartphones and tablets' color accuracy in our display tests. Today, we decided to round up 10 of the finest-scoring Android smartphones (in terms of color accuracy) we have in our database. None of them exhibit color temperatures above 6999K, or below 6000K, which is the threshold of smartphones we rate with Excellent color accuracy.
You might be surprised not to see devices such as the HTC One (M8), the Galaxy S5, or even the iPhone 6 almighty in this round-up. The reason is, although these phones do have sharp, beautiful displays, their color temperatures are a little bit artificially sweetened - not overly hyped, but enough to fall from "Excellent" color accuracy level down to the lesser "Good" level.
For even more choices of color-accurate phones, visit our
Benchmarks page
and take a look at the Display, Screen measurements table. Click on the
Color
Accuracy
tab, and the entries will be listed in descending order. As you can see, the
Nokia Lumia 620
is the most ideally color-balanced smartphone we've laid our hands on - shame it's gotten quite long in the tooth!