Flurry breaks down the use of mobile apps in Canada
2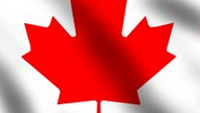 Mobile analytics firm Flurry, owned by Yahoo, broke down data from mobile ads in order to take a look at how apps are used in Canada. What Flurry discovered is that 86% of the time that Canadians spent on a mobile device, they were running apps. Only 14% of the time was used to run the browser. That happens to be the same breakdown seen in the U.S. In Canada, messaging and social apps led the way in March, the latest month that data was available. For example, the most widely used app in the country in March was Facebook. Visits to the social networking app accounted for 22% of the time that Canadians spent with their mobile device.
16% of the time they were using a mobile device, Canadians accessed an app in the Music, Media and Entertainment category. That was double the amount of time that those in the U.S. used those apps. But U.S. mobile users love games much more than their counterparts up north. 32% of the time that they spent on a mobile device, U.S. users were playing games. That compares to just 14% for those in Canada.
In the year from March 2014 to March 2015, the number of mobile device sessions by Canadians rose 26%. Four app categories were being used during those sessions at a rate 2.5 times faster than other categories. The fast growers included Health & Fitness, Sports, Finance, and Utilities & Productivity.
Lastly, Flurry found that Phablets had a 14% penetration in Canada during March, compared to 20% globally. But as Flurry points out, considering the country's above average use of Music, Media and Entertainment apps, phablet penetration should pick up since media and entertainment usually look better on larger-screened devices.
Flurry keeps tabs on 38 million mobile devices in Canada each month. For the data used in this report, 92,000 devices were looked at during March.
source:
Flurry
via
MobileSyrup