Flipboard passes the 20 million user mark
5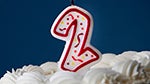 Flipboard, the popular news reading app for iOS and (more recently) Android, has successfully survived two full orbits around the sun. And more than just surviving, it enters its third year of life having eclipsed 20 million users with no signs of slowing down, according to a celebratory post on the FLipboard website. In addition to their impressive current user base, Flipboard also says that on average they are adding one new user every second (or put another way, 27 people have joined Flipboard since you started reading this article).
Of course having members is one thing, but engagement is a metric almost as important as customers that are signed up. Flipboard is apparently doing well here as well, as they have more than 1.5 million unique users each day, and those users spend an average time of 86 minutes a month inside the Flipboard app. There's no word on how well the Android app has been doing relative to the iOS one since its debut, so perhaps our readers can help us out.
Do you use Flipboard? And if so (or if not) what mobile platform are you using? Let us know in the comments section below.
source:
Flipboard Blog
via
The Verge
Recommended Stories