Five personal expense tracker apps for Android
15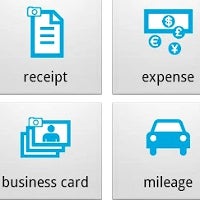 You know something might have gone wrong when your phone is ringing non-stop with collection agency calls, you are living in your parents' garage and scouring the Web for details on declaring personal bankruptcy.
"Don't spend more than you earn" might have been trendy until the 70s or so, but afterwards the banking industry made sure to nip such a wacky idea in the bud. In this day and age, personal finance discipline is more important than ever, and, thanks to your trusted mobile device, it is now also much easier to do.
We are listing some of our favorite personal expense trackers for Android - log in that burger or the oil change with just a quick tap on the home screen widget, or fire up your income/expenses pie chart every time you are thinking of buying that shiny new phone you can't afford. The big red piece there will definitely give you second thoughts.