Five great, deep, and tough tactical strategies to sate that hardcore game hunger
2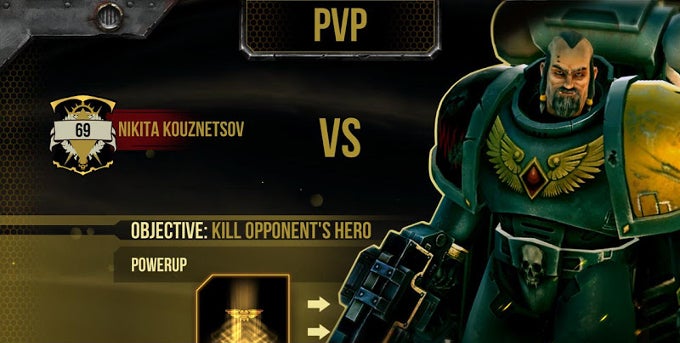 We often acknowledge the fact that, in the eyes of dedicated gamers, mobile games are mostly a joke. The combination of limited input controls, smartphone hardware, and the general public that studios are trying to reach just ends up with shallow, easy, grindy games – well, most of the time. Of course, there are a few idealists among game creators who want to give gamers what they want – as much of a "real" gaming experience as they could cram into a mobile device. And, OK, real talk – even then, the titles are not ideal, but they are certainly worth keeping on one's phone, when a certain itch comes up, but there is no PC or console around.
So, we're about to talk tactical strategies – the genre really works well with touch controls, due to the fact that it's much less clicky-clicky and more thinky-thinky. That said, we will deliberately skip XCom: Enemy Within – it's a fantastic game, especially among mobile competitors, and we've mentioned it so many times that we'd rather not have you feel like we're beating you over the head with it.
So, without further ado, here are 5 tactical strategy games that fans of the genre should definitely check out:
Into the Void
Price: $2.00
A deep, sci-fi turn-based strategy with RPG elements, Into the Void features a long campaign, randomly-generated levels, 4 factions, and different tech trees. As you can see, there's loads of replay value in there. Unfortunately for you PvP-ers, the game doesn't feature a multiplayer mode. It's still worth considering if you're about to go on a trip and want to keep that gaming hunger sated.
Warhammer 40,000: Space Wolf
Price: free (IAPs)
One of the many WH40k games out there titles out there, Space Wolf is a turn- and squad-based tactical strategy. The core mechanic of the game reminds us of XCom, and that's definitely a good thing. There are some unique twists, however, such as a card mechanic, borrowed from collectible card games, and quick-time events, which are required to build up the damage of special moves.
Want to drive a chainsaw sword through your friends' squads? Well, you can, as Space Wolf has a PvP mode with some small maps – set up for frantic skirmishes. Go get 'em!
Skulls of the Shogun
Price: $4.99
Skulls of the Shogun is a turn-based squad-centric tactical strategy, based in feudal Japan times. Well, to be precise, it takes place in the afterlife, during feudal Japan times. You play as a general, who has been betrayed and killed at the end of his last battle, and is now stuck in a purgatory of sorts. It doesn't take long before our hero decides that he is too cool to be treated as a common soul, so he assembles a squad of loyal followers and goes on to march against the guards of this land of the dead, on a single-player campaign to prove that he is a true Shogun.
To add value for you multiplayer junkies out there, there is also a PvP adversarial mode for up to 4 players. The matches are fast-paced and have an arcade feeling to them, but still retain the tactical strategy element. Being able to form temporary alliances with other players, in order to take down someone who has grown too powerful, adds and extra layer of in-game politics and backstabbing fun.
Battle Worlds: Kronos
Price: $16.99
This game is quite vast, promising more than 50 hours of single player gameplay across two campaigns. But the reality of Battle Worlds is that it isn't even made for its single player – the game has cross-platform multiplayer, which means that you will be able to cross tank shells with players on PC, Android, or iOS regardless of the platform of your choice.
Aliens versus Humans
Price: $2.99
Yes, we did promise that we won't add XCom: Enemy Within to this list, but that doesn't mean we won't cheat! Aliens versus Humans is a recreation of the game that started it all, some 20 years ago. It was called UFO: Enemy Unknown, and you've probably heard a lot of plaise about it during the XCom reboot buzz a couple of years back.
Well, Aliens versus Humans is not an official remaster or anything, but it's extremely true to the original, and it's obvious that there has been a lot of passion behind this project. Borrowing the same graphical style, Aliens versus Humans will give you a lot of the same things you loved about the UFO of old – the Geoscape, base construction, research, interceptors, and, of course, the unforgivingly hard on-the-ground missions. iOS users can also get Aliens vs Humans: Missions ($0.99), which is a stand-alone PvP module for the game. Think you are tough? Have a go at AvsH!