First unboxed Nexus 5 image continues the never-ending tease
29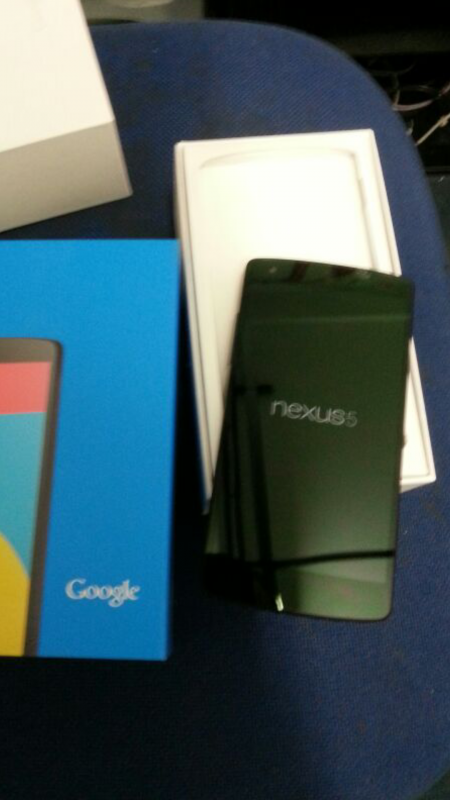 The day has barely even started,and the Nexus 5-related leaks have already made quite the field dayout of it.
Wefirst had all these Sprint renders
, and then even a few more technicalsnaps from the
TaiwaneseFCC
. And that's just today, meaning that the week as a whole has been quiteeventful as far as the new handset is concerned. It would, however,appear that the day is hardly out, and at this rate, the Nexus 5 looks sure tosteal the day's thunder.
A new tip in our mailbox points toa PhotoBucket album that reveals a single Nexus 5 snap, with the boxand all. We've come to recognize the bright-blue box as authentic,and in fact the image and the device itself both appear legit.
Seeingas whoever took the picture didn't bother to power the device on, andshow us a teeny bit more (or the entire thing!), we'll be lightingsome incense, in hopes that whoever this mystery man is, isn't quitedone.
If anything, this accelerating rateof seemingly uncoordinated leaks coming to light should indicate onething, and one thing only: the Nexus 5 is near!
source: KSIXylem