First screenshot from the Essential Phone shows one weird looking status bar
18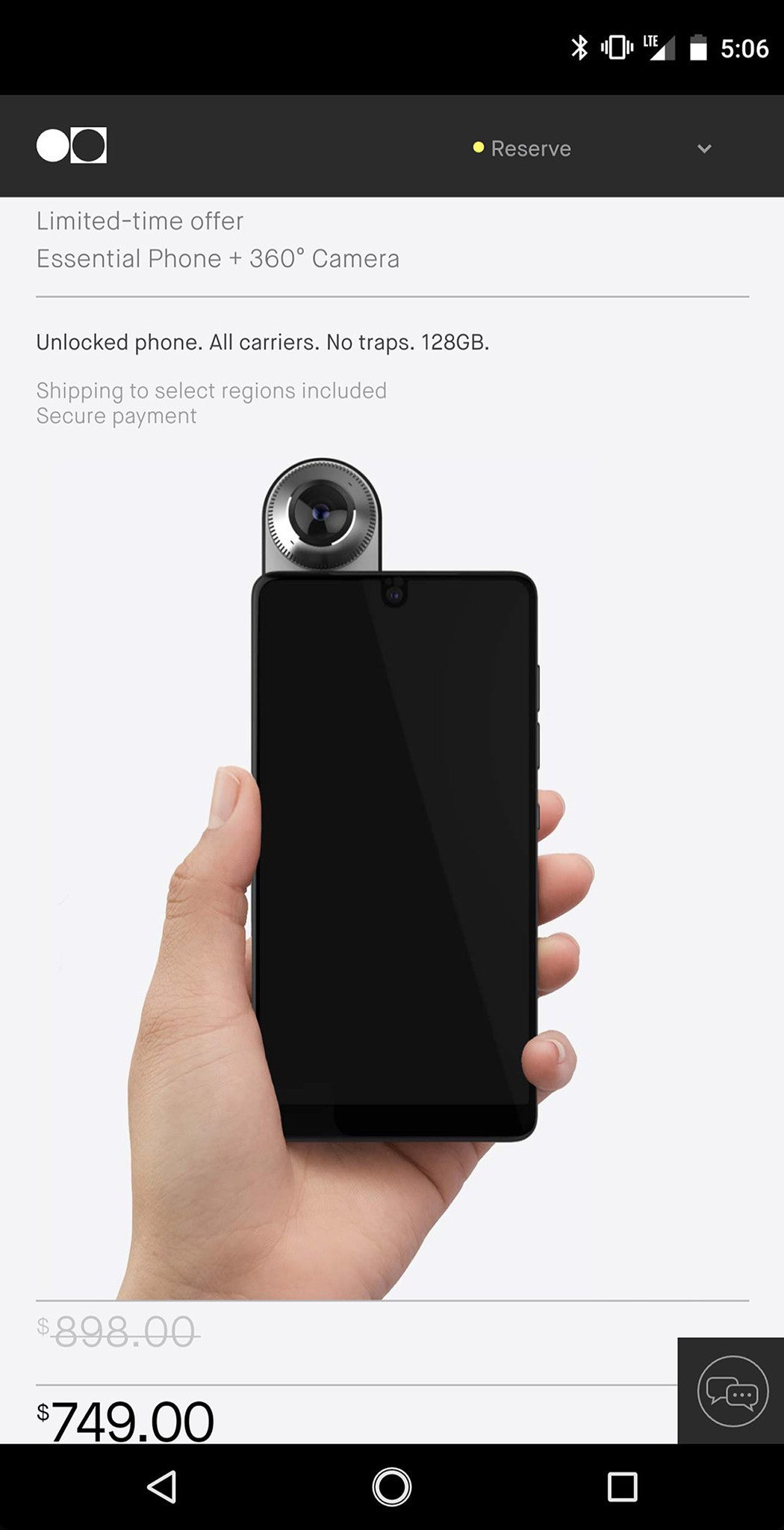 People have argued a lot about whether the
Essential Phone's display cutout
is ugly or not — so much so, that they've missed another, more important question: how will it impact the user interface? Having a tall hole at the top of your screen certainly doesn't sound like the best idea, though, the device seems to compensate for this by making the status bar extra tall.
And all that is good and well:
real-life footage
seems to indicate this won't be that big of a big problem, thanks in large part to the tall aspect ratio of the display. However, potential Essential Phone buyers beware: screenshots from your device are going to be
pretty
ugly. Just take a look at the one on the right, as shared by Essential's head of sales on Twitter. It seems that when there's no cutout present, the ultra-tall status (160 pixels tall!) becomes a bit painful to look at. Is this why
the company's head of UX called it quits
?
But we can notice a couple of other interesting things: the home button, for example, features a second ring around it, which reminds us of the Google Pixel a bit. This wouldn't normally be a big deal, but when one remembers that
the device is set to launch with a new virtual assistant
baked into the OS, it sure starts to look like Essential will be replacing the Google Assistant with its own alternative.
And also, the screenshot in the Twitter post's aspect ratio is noticeably off (though we've fixed it in the version embedded into this post). This could, in theory, be a Twitter bug, but we're more inclined to believe it's the Phone itself that's causing the problem: after all, devices don't get
inexplicably delayed by months
if there are no kinks to be worked out in the last moment.