First generation Apple Pencil drops below $80
1
We may earn a commission if you make a purchase from the links on this page.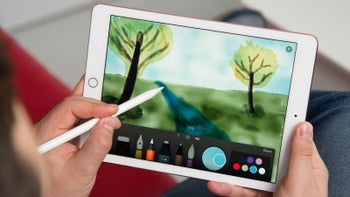 There is at least one clear benefit to rocking a slightly older device - compatible accessories tend to be a lot cheaper. And when it comes to tablets, the latter can be equal parts necessary and costly… especially if you own an iPad.
For example, if you have an iPad and want to make the most out of it, you would need a cover / case and a stylus at the very least. Luckily, those with less-premium iPads don't need the latest iteration of the Apple Pencil. On the contrary, they must opt for the first generation Apple Pencil, which is currently enjoying a solid 20% discount over at Best Buy.
The 1st gen. Apple Pencil normally retails for $99, but, with this recent price cut, it has fallen below the $80 mark. This is still more than what you would pay for the
best cheap Apple Pencil alternatives
. However, if you are looking for the smoothest iPad experience, an Apple Pencil is second to none.
It should be noted that the first generation Apple Pencil cannot attach magnetically to the iPad, but must be charged via a Lightning Port. This limits its compatibility significantly, but Apple has included a USB-C dongle in the box.
For reference, the first generation Apple Pencil is supported by the older vanilla iPad models (6th / 7th / 8th / 9th Generation), the iPad Air (3rd Generation), the iPad Pro 12.9" (1st / 2nd Generation), the iPad Pro 10.5", the iPad Pro 9.7", and the iPad Mini (5th Generation). As you can see, these are all older iPad models.
Nevertheless, there is notably one brand new iPad that works solely with the older generation Apple Pencil. We are referring to the entry-level
iPad (2022)
, one of
the best tablets to buy
in 2023. If you own one, there is no
Apple
alternative.