First Sony Xperia XZ Premium benchmark results show great promise
36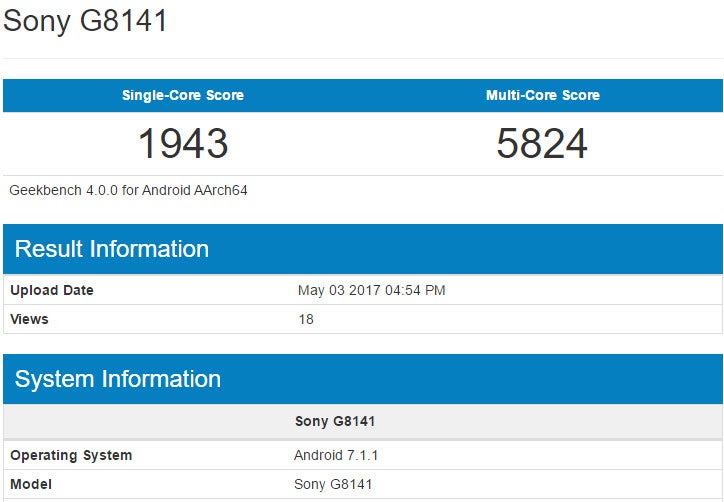 The
Xperia XZ Premium
is the Sony's first smartphone equipped with a powerful
Qualcomm Snapdragon 835
processor, the same CPU that's inside Samsung's flagships, the Galaxy S8 and Galaxy S8+.
However, unlike Samsung's smartphone, the Xperia XZ Premium is not yet available for purchase, though, it can be pre-ordered in many countries across the globe.
As we reported a few days ago
, Sony Xperia XZ Premium is likely to make its debut on the market at the end of May or early June.
If you've been wondering how powerful the Xperia XZ Premium really is in comparison with other Snapdragon 835-powered smartphones, you're in luck since Sony's flagship has just popped up at Geekbench.
Apparently, someone tested the Xperia XZ Premium in Geekbench, and the results seem promising enough. We don't know whether or not it was a retail unit that got tested or a sample device.
Although it did not manage to surpass the results achieved by the
Galaxy S8
and S8+, Sony's flagship is quite powerful. The smartphone scored 1943 points in single core and 5824 points in the multi core tests.
In comparison, Samsung Galaxy S8 scored 2008 points in single core and 6575 points in multi core tests, while the
Galaxy S8+
achieved 2006 points and 6708 points, respectively.
At first glance, the difference is almost negligible when it comes to single core tests, but the multi core tests show the
Xperia XZ Premium
is a bit behind Samsung's flagships. Still, we don't want to jump to conclusions just yet, at least not before we test a retail unit.