First Google Glass, now Google Sneaks?
18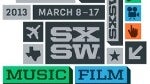 Google has already turned glasses into a high-tech product, so what can it do with sneakers? At SXSW, which just opened on Friday, Google revealed
sneakers
that have received the "Google" treatment. Part of a new program called "Art, Copy and Code," the sneakers have a microcontroller embedded in the tongue and a speaker above it. It features an accelerometer and a gyroscope and has sensors at the bottom of the sneaker. The footwear connects to your smartphone via Bluetooth.
Google gave the sneakers some personality. If you start running, you might find it cheering as you run. If the sneaker gets lazy, it will cheer you on if you sit on the couch. Although Google does have backing from Adidas (who is the manufacturer of the original sneaker before it was 'Google-ized'), the Mountain View company is not getting into the sneaker business no matter how many fans tell them to just do it. The idea of all of this is to show how tons of data can be analyzed to tell a story "
in new and different ways
."
source:
Engadget