First Galaxy S7 camera RAW vs Auto mode comparison reveals great exposure but aggressive filtering
27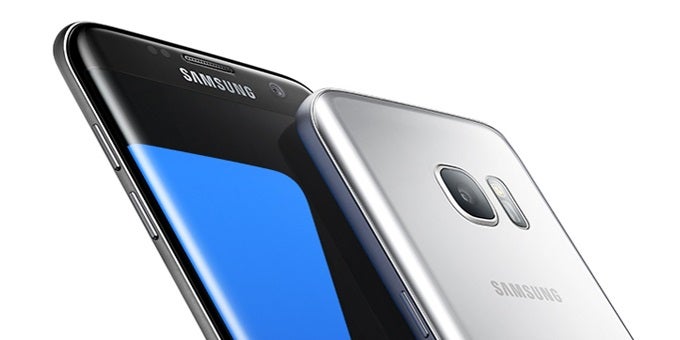 Samsung has always been ambitious with its smartphone cameras. Its goals are nothing short of turning mobile camera sensors into reliable point-and-shooters able to deliver high quality photos in every condition. It's no surprise tha the Samsung Galaxy S7 and Galaxy S7 edge have these great 12MP rear cameras with tons of bells and whistles. Much has been said about the 1.4 micron-sized pixels, Dual Pixel Phase Detection autofocus, and wide f/1.7 aperture. This combination ought to result in a camera that focuses quickly and snaps brighter and sharper images than before, even in low light.
With all that in mind, let's have a quick look at how a raw photo taken by the Galaxy S7 looks compared to the same scene photographed in the camera app's Automatic mode. The photos are shared by Reddit user krypt0nix and give a good impression of the 12MP camera's performance in challenging light conditions.
the camera is able to capture a vast amount of light with its bigger pixels and wide aperture.
Looking at the raw photo, it's evident that the camera is able to capture a vast amount of light with its bigger pixels and wide aperture. The image is well-exposed, although in its raw state, it's definitely prime for some touch-ups. After all, that's what a raw image is for! Zooming in, we see the GS7 hasn't focused on the Copham sign, which is the scene's central point, so to speak. We suspect tap focus wasn't applied and the cam was left to shoot freely, although that's only an assumption. Noise levels look moderate, with the darkest parts of the image naturally collecting more noise due to the specifics of digital photography. However, the camera doesn't output noisy images due to the sheer amount of light it absorbs, making even the darkest parts seem lit up.
The same image processed through Auto mode is probably truer to the scene as it originally exists. We can see the Galaxy S7 applies a significant amount of noise reduction and sharpening, which makes the Auto mode image look agressively filtered in comparison with the raw photo. Although there's nothing too bad, we'd love if it Samsung let users choose the amount of light adjustment and filtering the phone applies to photos taken in Auto mode, without going through the complications of editing raw photos. Then again, we presume that the overwhelming majority of users will be perfectly pleased with the results produced by the Galaxy S7 in automatic mode.
Check out the photos below, and stay tuned for our reviews and comparisons with the Samsung Galaxy S7 and S7 edge! We'll be giving the S7's camera special attention in everything we're about to publish, so you'll be able to form a solid opinion for its qualities and whether it will work for you!
Photos credited to krypt0nix, /r/Android
source:
Reddit
Also read: