World's first countrywide 5G test returns real-life speeds
6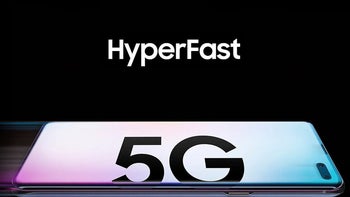 A recent news out of Korea stated that the country's three main carriers already have a million 5G subscribers between them. Despite Verizon's bragging that it managed to execute the first commercial 5G network connection with a phone (
Moto Z3
with the respective Mod) - just a day before Korea said it will officially flip its 5G switch - the rollout in the US has been painstakingly slow.
The good news is that Verizon doesn't charge extra for 5G connectivity, at least for now, but that doesn't alter the fact that there is a million-strong 5G army in Korea ready for the countrywide 5G network speed tests. This is exactly what the researchers from
OpenSignal
did, and they just sent us the world's first real-life 5G network performance report. We know what you are waiting on the most, and will give it to you straight away.
The first real-life 5G download test returns 112 Mbps average speeds, or 5x the average LTE speeds in the US
To be precise, OpenSignal's crowdsourced testing returned exactly 111.8 Mbps. While that may pale in comparison with the theoretical 1Gbps and more speed capabilities of the 5G standard, let's not forget that the theoretical limit of 4G LTE speeds is also much higher than the average 21.3 Mbps that Verizon, AT&T and T-Mobile achieve in the US. Here are all the key findings in OpenSignal's first real-life 5G network testing report:
Overall, 111.8Mbps is a far cry from the 1.17Gbps people are measuring on a single device 500 feet away from a 5G cell site in Chicago, but this number is an average from automatic/background testing that is endorsed by official bodies like the FCC. It illustrates speeds across times, locations, near spotty areas and ideal locations, at home, in transit, etc.
In addition, maximum download speeds experienced by 5G smartphone users in South Korea are much faster than the average download speeds. For example, in the U.S., Opensignal has already measured maximum speeds as high as 1.2 Gbps even without widespread 5G adoption. South Korean users are seeing maximum speeds of 988 Mbps, which is 8.8 times as fast as users' average real-world speeds of 111.8 Mbps.
Meanwhile, 5G users in South Korea are seeing average 5G upload speeds of only 13.9Mbps, which is actually lower than 16Mbps on 4G flagships. Latency 5G users in South Korea are seeing is 35.9 milliseconds (ms) for 5G and 37.4ms for flagship 4G phones.
This upload and latency finding is what Opensignal expected at this early stage of 5G, because initial 5G technology does not yet seek to improve either characteristic. At the moment, 5G smartphone users connect to both a 4G spectrum band and a 5G New Radio (NR) band simultaneously in what is called Non-Standalone Access mode. Effectively, the system is using 5G for raw download bandwidth, but uses 4G for other network functions.
In other words, don't expect the full benefits of the 5G standard to kick in even after the initial Verizon or AT&T rollout comes to most US cities. In earnest, the real 5G will stand up in time for Apple's first foray in 5G next fall, and that's when some real tangible improvements compared to the current LTE network may be about to be seen.