Firewall design flaw exposed, potentially dangerous to smartphones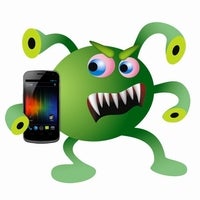 Although the following news is by no means a cause for alarm, internet security experts are keeping a close eye on the matter. That is because a flaw in firewall design could potentially allow for smartphone data traffic to be hijacked. As a result, phishing scams, misleading messages, and other kinds of mischief may plague the targeted device exposing the unsuspecting user at risk.
The flaw was discovered by analysts at the University of Michigan, who clarify that the way firewalls work is causing all the trouble:
"the more checks the firewall performs, the more information it can leak."
And we are talking about firewalls used by carriers: firewalls that are meant to stop malware from getting onto users' smartphones. At least 48 carriers are known to be potentially vulnerable to the flaw. These are the carriers using firewalls from Check Point, Cisco, Juniper, and other networking experts, and AT&T is among them.
We have yet to find out whether this is a security flaw that truly exposes our smart devices to risk. Those who use an Android device are advised to run security checks with the help of an antivirus application. Windows Phone and iPhone owners should not be affected as the platforms do not allow execution of unsigned code. Plenty of further information, including technical details and examples of how the exploit works, is available at the source PDF document below.