Firefox OS nightlies available for the very adventurous crowd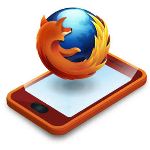 Earlier today, we saw some
leaked screens
of Mozilla's Firefox OS and a lot of the features looked to borrow design elements from the competition in the smartphone world. Now, we're finding out that if you're adventurous and eager, you can grab a nightly build of the OS to test out, right this minute.
This isn't just for any casual user who likes to play around with new toys though. Installing the new nightly builds isn't as easy as download and run. First, you'll have to download the Firefox OS nightly and install it. But, after that, you'll also have to download and install the HTML5 user interface for the platform, the UI is named Gaia; and for that installation, you'll have to be comfortable with command line.
Of course, if you're a developer and you want to test out the OS, or test out a web app that you would like to run on the platform, this is some pretty solid news. It is certainly giving quite a lot of development time before the release of the platform, which doesn't really have a timetable, but can't be too soon.