Find your missing T-Mobile phone by having it scream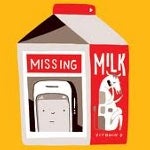 T-Mobile and Lookout Mobile Security have teamed up to offer "Scream tones" to
help you find your missing smartphone
. Lookout's app is found on Google Play and is also pre-loaded on many T-Mobile models. The software protects Android phones from malware, spyware, data loss, and device loss. The company's "Plan B' app allows Android users to find the location of their missing handset through an email sent to your Gmail address.
"Smartphones and tablets are our most personal devices, and as consumers store more information on them, there's an elevated interest to protect them. Lookout is a great fit for
T-Mobile
because the app is powerful yet easy to use, and it gives our customers protection across a range of mobile security threats."-Torrie Dorrell, vice president,
T-Mobile
USA
But now T-Mobile and Lookout have another plan which we could call "Plan C", but we won't. With this new solution, you first try to find your phone using a map. Once you have found it on the map, you can
activate a loud or harsh sounding noise
to help you find the exact spot where the phone is. For example, you can have your device recreate a train whistle, a wolf howl or even the T-Mobile jingle. The sound
will continue to blast until the phone is found
.
Lookout founder and CEO John Hering is happy about his firm's partnership with the carrier. "
T-Mobile is a leader in mobile communications, and we're thrilled to work together on enhancing mobile security. Having the Lookout app preloaded on
T-Mobile
devices means customers can quickly and easily access content that helps them feel safe and confident to do more with their phones
." Lookout is adding 1 million users a month and now has 15 million users in 170 countries on 400 mobile networks. Both Lookout Security and AntiVirus and Plan B are available for free from, as we mentioned above, Google Play.
source:
GooglePlay
via
VentureBeat