Finally! Full port of the original Final Fantasy VII announced for iOS, no word for Android yet
38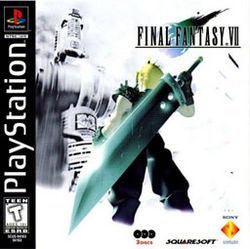 Ah, Final Fantasy VII! Two years ago, we told you that a full port of Square Enix' popular installment in the Final Fantasy series was "years away" due to the sheer size of the game itself, but at E3 2015 the game publisher announced that a full port of the classic 1997 game will get released for mobile devices.
It's confirmed that the game will hit iOS in the indefinite future, though there is no word on an Android release yet. We suspect that most Androlid gamers will be perfectly fine to wait a little, since there are a lot of emulators that allow you to play the game.
it's worth mentioning that the upcoming iOS port of FFVII will not be the remake like the one that will hit the PlayStation 4; no, it will be the same game that launched on the first PlayStation all the way back in 1997. One more reason to experience the Cloud Strife and his battle against the Shinra corporation.
Ports of the previous Final Fantasy games are already available for both Android and iOS. Judging by Square Enix's usual practice, FFVII should cost at least $14.99 when it eventually arrives. Excited yet?
via:
IGN