Final Fantasy IV: The After Years now available for Android and iOS
13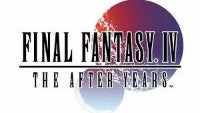 Final Fantasy IV: The After Years was a sequel to the 1991 Final Fantasy IV. It was originally released in serialized format on mobile devices in Japan in 2008 before making its way to WiiWare, and now it has been completely updated and released on Android and iOS. The game has been completely remade in 3D, and of course the controls have been revamped for touchscreen devices.
The game is split into ten different episodes and follows the stories of 10 different characters. You will fight your way using the Active Time Battle system, which is affected by the phases of the moon in the game, changing both physical and magical attacks. As is usually the case with Final Fantasy games, the story promises many hours of gameplay to complete.
And, that's a good thing, because the game costs $15.99 on Android and $19.99 on iOS, so you would expect to get quite a bit of game for that money. The game supports iOS 4.3 and higher, and can be run on both iPhone or iPad. On Android, it supports Android 2.3 and higher and both phones and tablets. However, for those on Android 4.4, it should be noted that the game will not run if you have ART enabled, you must be using the Dalvik runtime.