Filmed on a phone: these two majestic videos show you don't always need expensive professional cameras
57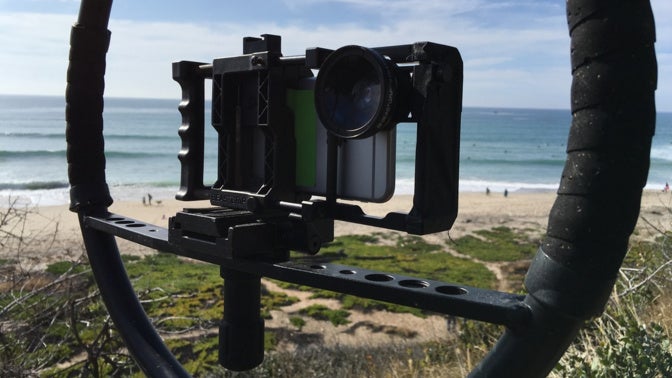 Dreesbach used a stabilization rig and an add-on lens
It's really amazing how far the cameras on our phones have come: from paltry flip phones that were barely able to capture a moment to replacements for compact cameras, the progress has been remarkable.
Just recently, we stumbled upon a couple of surfing videos that are really... for a lack of a better word, majestic. Filming on an iPhone 6s Plus put on a stabilization rig, photo and videographer Sven Dreesbach has captured the essence of the contact and connection between human and nature in these shorts.
"I shot two 'surf videos' at the same time,"
Dreesbach said for the Fstoppers blog.
"The main project ('Dark Waves') was a music video I shot for Robot Koch from the infamous indie label Monkeytown Records in Berlin. The other project ('This Moment') is a 'visual poem' and has more of a branded content look."

Robot Koch feat. Delhia de France 'Dark Waves' (official video) from Sven D. on Vimeo.
The videos make extensive use of the iPhone 6s Plus slow motion video capture, but the fact that one could use a phone rather than a bulky camera also had its advantages.
iPhone over professional cameras because of 120fps slo-mo and small budget
"One of the main reasons to pick the iPhone over more professional cameras was not only excitement over the new features (120fps in HD) but also the small budget,"
Dreesbach said.
"We spent less money on hardware than we would have if we rented any gear. On top of that we had the option to go back into the water any time we needed for pick up shots, which turned out useful, since it's hard to plan too far ahead when shooting surf. You gotta be ready for the ocean, when it is for you!"
Right below, you'd find the second video and you can hit the source link below to get to know more of Dreesbach's creations.

This Moment from Sven D. on Vimeo.