Federal judge sides with iPhone manufacturers and against Qualcomm by refusing to toss countersuit
37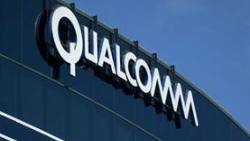 A federal judge today refused to toss out a lawsuit filed by manufacturers that build devices for Apple, against chip maker Qualcomm. The latter had sought a dismissal of the suit which would have resulted in Qualcomm receiving royalty payments from the manufacturers. With the judge's decision, the manufacturers are now allowed to continue withholding these payments to Qualcomm.
The lawsuit involves patents owned by Qualcomm that are considered essential to the production of smartphones. Because these patents are so important, licensing is supposed to be done in a fair, reasonable and non-discriminatory manner. Qualcomm bases its royalty prices for its standard essential patents using a percentage of the entire price of a smartphone instead of a percentage of the chip it supplies to a particular phone. This results in a higher licensing fee which the manufacturers say is not fair.
Qualcomm, which collects a royalty on almost every smartphone sold globally, attempted to persuade the court that it faces "irreparable harm" if contract manufacturers like Compal Electronics Inc., Foxconn Technology Group, Pegatron Corp. and Wistron Corp. continue to hold off on paying royalties Qualcomm says that they owe it. All of these contract manufacturers build devices for Apple.
Companies that license patents from Qualcomm say that its royalty rates are too high. Analysts have computed that the aforementioned manufacturers together pay Qualcomm $10 in royalties for each iPhone made. Because Qualcomm has not been receiving royalties from the Apple-related manufacturers, the chipmaker's recent quarter saw earnings decline 40% year-over-year.
In May,
Qualcomm sued the manufacturers for non-payment of royalties
. In July, the iPhone and iPad producers filed a countersuit against the chipmaker. It was that countersuit that the federal judge refused to dismiss with today's ruling.
source:
WSJ