Facebook testing an Android dialer app that gets rid of unsolicited calls
2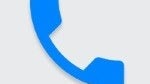 It looks like the social network is developing a new Android dialer which relies upon its huge database of users' phone numbers to essentialy use Facebook as the world's largest phonebook. The app goes by the name of 'Phone', and the company only went as far as to confirm its existence to Venturebeat, noting that it's just one of the things it has in testing and there's nothing to announce at this time.
In addition, Android Police landed a screenshot of a Phone installer that mistakenly went live for a moment. It contained the app's description, which sounds something like "shows you info about who's calling and automatically blocks calls from commonly blocked numbers". Most likely, the dialer will integrate with Android to tell you which one of Facebook's 1.39 billion users with a registered phone number is calling you this very moment, even if you don't have their number in your contacts. The blocking functionality is self-explanatory.
Hopefully, Phone (if it ever materializes) will enjoy more success than the Facebook Home launcher, which flopped weeks after its launch.