Facebook is testing a 'Data Saver' feature in its Messenger app for Android devices
7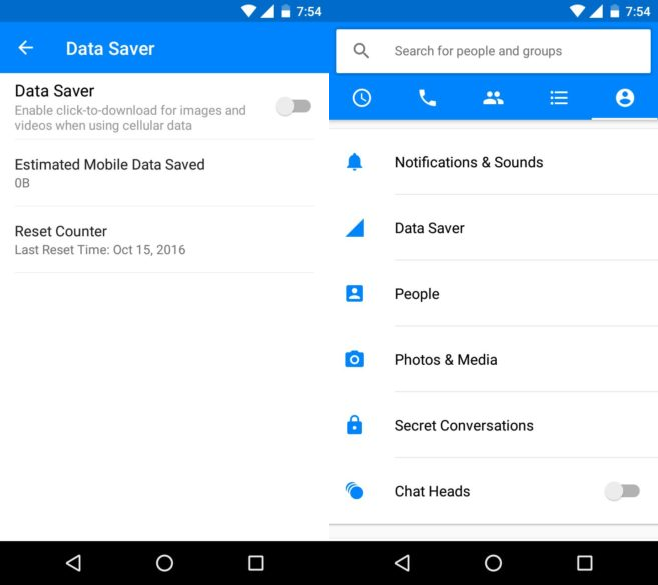 Facebook is now testing a simplistic Data Saver option in its Messenger app for Android devices.
Multiple users report that they're now seeing a new option in the Settings menu of the Facebook Messenger app for Android phones and tablets. Intuitively called Data Saver, the feature allows users to save up on their bandwidth consumption over cellular connections by deactivating the system that automatically downloads photos and videos that they receive.
With the feature enabled, Facebook Messenger won't download any photos and videos before you allow it to. Your consent is given through a click on the item you wish to download. This way, you're making sure that you're not eating up through your monthly data quota by automatically downloading every video and photo. Note that the feature only works when your device is connected through a cellular connection. Over Wi-Fi, the auto downloads are still on.
Facebook Messenger will keep track of how much data users have saved using the feature. You can reset the counter at any point if you so desire from the settings menu.
This is just the latest in a series of moves that Facebook is performing in an attempt to cater to markets where cellular bandwidth is still a precious commodity. The past two actions in the same direction were the launch of
Facebook Lite last year
and the launch of the new data-slim Facebook
Messenger Lite
a few weeks ago.
What do you guys think? Will anyone be making use of this feature in the US?