Facebook has contingency plans in case it is axed from the Google Play Store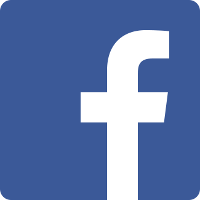 The next time Facebook crashes on your Android device, don't curse out the platform or even your mobile device. Facebook might be responsible for inducing the glitch on purpose just to gauge your reaction to the crash. Not that Facebook executives are paranoid, but they do want to know if you would leave Facebook if for some reason you couldn't use the native Android Facebook app. The reason has to do with Facebook's fear of being dropped from the Google Play Store.
It wouldn't make sense for Google to drop Facebook from the Play Store. The app is one of the biggest draws Google has, and is a solid source of revenue thanks to in-app purchases. Nope, we don't expect to see Facebook getting kicked out of the Google Play Store for the foreseeable future. But the prospect of such an action obviously is on the mind of the powers-that-be at Facebook.
According to a report published yesterday, Facebook has a contingency plan in place in the event that it gets into a dust-up with Google. If such a war develops, Facebook will offer alternate ways to install apps that are currently available from the Play Store and through in-app purchases. It also would find a different mapping application to use for location services instead of Google Maps.
In some way, this feels a little like Samsung's cold war with Google a few years ago. At the time, there was talk that Samsung was planning to ease up on its reliance to Android, worried that perhaps it had become addicted to Google. It seems that Facebook is worried about the same thing.
source:
TheInformation
via
Engadget