Facebook experiment has News Feed videos auto-play with sound on by default
6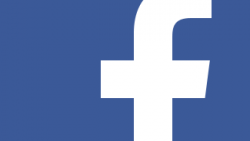 In the past couple of years, Facebook has been trying its best to turn itself into an attractive destination for video creators. The latest in a series of Facebook experiments centered on video consumption makes videos automatically play with sound when they pop up in user feeds on mobile devices.
If you're a Facebook user, then you probably know how News Feed videos work on the world's dominant social network: when users reach a video in the feed by scrolling, the content starts playing automatically. The sound is turned off by default and the video will stop playing once you scroll past it (so as not to needlessly consume your data). Users can choose to turn off this feature by default.
Facebook users for which the new experimental feature has rolled out to claim that their videos now automatically play with sound if the phone isn't turned to silent mode. Fortunately, users can turn off this feature. In some cases, we imagine that the feature would be beneficial, but we're not sure that having videos autoplay with sound on by default is a feature that too many people will find a use for.

At the moment, this new Facebook experiment is only live for a limited number of users from Australia and there are no plans to extend or expand this 'feature' in the near future.
In a statement issued to Engadget, Facebook officials said:
We're running a small test in News Feed where people can choose whether they want to watch videos with sound on from the start. For people in this test who do not want sound to play, they can switch it off in Settings or directly on the video itself. This is one of several tests we're running as we work to improve the video experience for people on Facebook.
What do you guys think of this experimental new Facebook feature? If the feature eventually gets expanded to all users, would you appreciate the ability to have videos automatically play with sound as they surface in the active screen view of your feed? Does this
sound
like a useful feature to you?
source:
Mashable