Facebook app for iPhone and iPad to get a major overhaul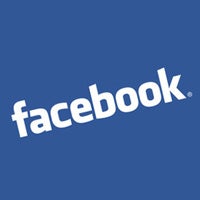 If you go to the Google homepage, type "Facebook iPhone app is" and let Autocomplete fill in the rest, you will get an idea just how much the iOS Facebook client needs to be improved. In a nutshell, it tends to get slow on occasions, which is unacceptable for an app of such popularity. Thankfully, there is light at the end of the tunnel, yet it will take a while before we get to see what is actually glowing there, it seems.
According to
Bloomberg
,
the Facebook app for iPhone and iPad will be rewritten from scratch
, thus eliminating all performance issues that users might be experiencing with the current version. The new client will be made entirely using Objective-C, unlike the current one, which is consisted of an Objective-C shell and a web browser
embedded
within. Unfortunately, it will take another couple of months until the new Facebook iOS app is released, the report clarifies. Oh well, at least it will supposedly be here before we get to see that rumored
Facebook phone from HTC
.
In the meantime, why don't you try an alternative Facebook client for your
iPhone
or
iPad
, if the official one does not cut the mustard? Friendcaster does a pretty good job as a substitute, you know.