Facebook account no longer needed to use Facebook Messenger
10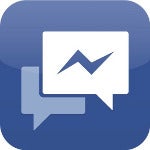 Yesterday, there were rumors around that Facebook was looking into purchasing WhatsApp to bolster its mobile messaging system, but today it looks like Facebook has an even more interesting idea: removing the need for a Facebook account to use Facebook Messenger.
roll out over the next few weeks
, but it will mean that all you need to use Facebook Messenger will be a name that sounds real, a phone number, and, at least for now, an Android device. That severely cuts down the worries for those who are opposed to giving Facebook too much personal information.
The only legit info you'll have to provide is your phone number. If Facebook can bring the Messenger app cross-platform, this could be a pretty solid competitor to options like WhatsApp. Of course, the app will still carry the Facebook name, which can be enough of a turn-off for some people.