Facebook, Twitter, Google put on notice by Russian internet authority
26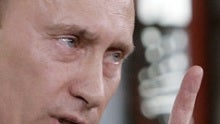 Three of the most recognizable companies on the internet received official notice from Roskomnadzor, Russia's federal overseer of communications, mass media, and information technology, which covers everything in the telecommunications and internet sector.
The agency sent letters to Google, Twitter, and Facebook reminding them to comply with legislation which requires internet companies to transmit data on Russian bloggers who have more than 3,000 readers each day, and to close down sites or pages that Roskomnadzor deems to be calling for "unsanctioned protests and unrest."
Russia has passed a number of laws recently that critics see as nothing less than censorship. Last year, legislation was passed which now allows Russian prosecutors to block sites without a court order, and other legislation requires bloggers with large readerships must register with a government agency and have their identities verified.
Google stated in its twice-per-year transparency report that it responded to roughly 5% of 134 requests for information from the Russian government during the second half of 2014, and then only provided "some information." Twitter said it rejected 108 requests, and Facebook declined to respond to the only two requests it received last year.
All three companies receive a great deal more requests from the US government, and have higher response rates as well, but then, all three are American companies that fall under US laws. Roskomnadzor spokesman Vadim Ampelonsky said that Google, Facebook, and Twitter all use encryption protocols that prevent the agency from blocking specific sites, which really only leaves them the option of blocking the sites entirely.
"We realize they are registered under U.S. jurisdiction. But I think in this case they should demonstrate equal respect to national legislation. [If they do not] we will need to apply sanctions," according to Ampelonsky.
What those "sanctions" would be were not elaborated on. Since the majority of traffic on Facebook and Twitter is driven by mobile, and Android is the most prevalent mobile operating system which happens to be served by Google and its plethora of services, "sanctions" could conceivably put a damper on some folks' mobile endeavors.
source:
Reuters