Facebook Notify is basically an RSS app, and Facebook keeps ignoring Android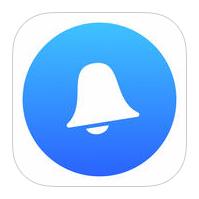 Facebook's Notify app has been rumored for months and it has finally arrived. The app has been assumed to be Facebook's take on a news reader app, but in reality it appears to be a bit more than that; it's actually more of a Facebook-powered RSS app, just with far less content options than what you could get with a real RSS app. And, as we have assumed for a while, Facebook still doesn't recognize that Android is a platform, and so has only released the app for iOS.
The app itself works just like any RSS feed - you subscribe to the content that you want (Facebook calls these "stations"), then you'll be notified (hey! That's the name of the app!) when content arrives, and if you don't have time to consume said content it can be saved for later consumption. The potential benefit of Notify compared to other apps that do the same is that it can draw on your Facebook likes for content recommendations, so this could be an easier way to get going for anyone who hasn't set up a content feed anywhere else.
Facebook is careful to not portray Notify as just another "news" app, because you can get more than just news, including video notifications from sources like ABC or Vevo, deals from Groupon, or weather updates from The Weather Channel. And, to that end, Facebook Notify is launching with 70 content partners, like video from Hulu and Comedy Central, news from the New York Times or The Verge, entertainment from People or E!, shouting matches from Fox News, "history" from the History channel, sports from Bleacher Report and Sports Illustrated and more.
As noted earlier, the app is only available for iOS right now, and there is no mention at all of when or if an Android version is in the works. Probably because a company of Facebook's size couldn't possibly afford to put the resources and man-power towards the platform that makes up 80+% of the mobile market.