Facebook App Center launches
5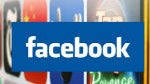 Earlier today, we found out that Facebook's App Center
might be launched
at some point this week, and it looks like that "some point" is right now. Facebook's App Center has now begun rolling out to users in the US, and should be rolling out worldwide "in the coming weeks".
The App Center is really just an easy way for Facebook to drive even more traffic to apps that have some sort of Facebook integration. Right now, that is a list of some 600 apps, both native and web apps, which will pop up as a top level link on the left hand side of your Facebook page. Facebook is promising ease in discovering apps, installing apps for both iOS and Android (via a "Send to Mobile" link), and also being able to preview apps in screenshots and descriptions. There will also be recommendations based on the apps that you or your friends use.
As of right now, this is a discovery service that will drive more traffic to app stores, but since Facebook is now a publicly traded company, it's not unreasonable to think that this may become a proper app store (at least for Android) in order to help Facebook prove to investors that it can monetize the platform. The press release claims that Facebook drove 83 million referrals to the iTunes App Store in May, which would have been just via normal likes and shares, so this kind of centralized service would likely boost that number.
Recommended Stories