FaceTime and iMessage stop working for the fourth time in the last three months
47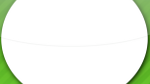 On Sunday, Apple users found problems with
FaceTime
and
iMessage
for the fourth time in the last three months. Apple's iCloud system status website showed some users unable to send or receive messages or make FaceTime calls. Just two days ago, Apple had an issue with those attempting to pay for additional iCloud storage. Apple said that service will
resume immediately
.

The iCloud system status shows problems
Once in September and twice in October, users had trouble using iMessage on both iOS and OS X. Texts that were supposed to go out over Apple's proprietary network ended up going out as SMS messages.
One outage lasted three hours
while another one happened on October 30th. Besides iMessage and FaceTime, the email service that is part of Apple's iCloud has also run into problems, including one September outage that affected over
1.1% of all users
.
Making its debut in iOS 5, iMessage is Apple's smartphone based answer to AOL's IM (Instant Messenger) and Google Chat and works over user's data plans or Wi-Fi instead of counting as a text message. For some users, having iMessage go down is like the end of the world. One tweet said, "
world gonna end cause iMessage don't work,"
while another said, "
I feel like my iPhone is irrelevant now because no iMessag
e."
If you are having problems with iMessage or FaceTime, or if everything is working as it should, drop us a message in the comment box below.
source:
PCMag
via
AppleInsider