FCC to evaluate policy for airwave control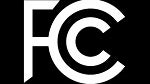 In what is sure to be an active debate, the FCC is planning to vote in September on a proposal which would task the agency to set new rules on the sale of airwave rights from one company to another. Among the points of discussion will be how different frequencies are treated, or if they should be treated differently, particularly frequencies below 1-gigahertz (GHz) which typically work better for wireless users.
If approved, there will be a period of time for comments from the industry and other interested parties. The process is expected to take months. If the proposal does not advance, the regulatory body would continue reviewing deals on a case-by-case basis.
The timing of this proposal is interesting given how the FCC just approved a
huge spectrum deal between Verizon and several cable operators
, not to mention that it is an election year, and if a change of leadership is voted in, that may shift the focus of the commission. Smaller carriers like Sprint and consumer groups have argued that the larger carriers, Verizon Wireless and AT&T own too much spectrum below the 1 GHz. It is not a one-way street however, as the carriers have often complained that the FCC does not review such deal efficiently.
Should the FCC make a dramatic policy shift, it could be a net-benefit to carriers like Sprint, who built significant portions of their network off the PCS spectrum (1.9 GHz) sales in the 1990s. The vote on the proposal is scheduled for September 28.
source:
Wall Street Journal
Recommended Stories