FCC to come up with new rules against fraudulent carrier fees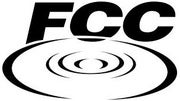 Has your wireless carrier ever charged you for services that you have never really used? Or how about ending up with an exceptionally high monthly bill pumped up by subscriptions you never signed up for? If anything like that has ever happened to you, then you should know that you are not alone.
After noticing a significant rise in overcharging complaints filed over the past few months, the
FCC
has decided to impose a new set of rules
to prevent any unexpected charges
from ending up on your monthly phone bill. Even though the commission already has a number of regulations against mysterious fees, it seems like some subscribers still get fraudulently charged for services ranging from long-distance phone calls to psychic hotline memberships. The sad thing is that according to the FTC (Federal Trade Commission), only one out of twenty victims would actually notice the surcharge on their monthly bill.
The FCC advises consumers to carefully keep track of their monthly bills and to
report any suspicious charges
that they may include. It is also highly recommended for subscribers to take their time reading their carrier contracts before signing them as the important details are often buried in the fine print.
To read FCC's guide to spotting and avoiding fraudulent charges,
click here
.
source:
The Wall Streen Journal
via
AllThingsD
Recommended Stories