FCC takes T-Mobile's side, will clarify data roaming agreement to make it less vague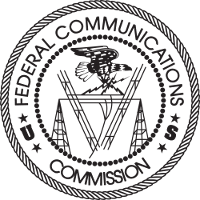 The FCC granted T-Mobile's request and will clarify exactly what a "commercially reasonable" data roaming agreement is. Back in May, when the carrier petitioned the FCC, it said that larger mobile operators like AT&T have taken advantage of the wording of the agreement to reject roaming requests. But now, the FCC has agreed to eliminate the vague language of the agreement despite objections from AT&T, which said it will appeal the decision to the full commission. Verizon also voiced its displeasure over the FCC decision.
When T-Mobile filed its petition with the FCC earlier in the year, it suggested four benchmarks that the FCC should use to determine how reasonable a data roaming deal is. T-Mobile's filing with the FCC said that retail rates, international roaming rates, MVNO/resale rates, and roaming rates charged by other providers should be part of a new data roaming agreement.
In a statement, the FCC agreed with T-Mobile, saying that the data roaming rule was intended to allow a party to complain if the proposed roaming rates offered are higher than the four benchmarks mentioned by the nation's fourth largest carrier. For its part, T-Mobile praised the FCC's action. "
We commend the FCC for taking this important step to promote competition by facilitating reasonable data roaming rates for all carriers and their customers
," said Andy Levin, T-Mobile's senior vice president of government affairs. T-Mobile found support for its position from smaller carriers, the Competitive Carriers Association and Sprint.
"In our view, the data roaming rule was intended to permit consideration of the totality of the facts and therefore to permit a complaining party to adduce evidence in any individual case as to whether proffered roaming rates are substantially in excess of retail rates, international rates, and MVNO/resale rates, as well as a comparison of proffered roaming rates to domestic roaming rates as charged by other providers."-FCC
source:
FCC
(pdf) via
FierceWireless