FCC settles suit with journalist over net neutrality coverup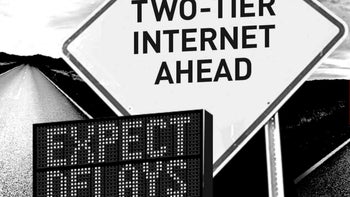 The FCC coughed up $43,000 today
(via
Gizmodo
) to settle a lawsuit over a violation of the Freedom of Information Act (FOIA). The agency refused to turn over records to a reporter that it was legally obligated to hand over under the provisions of the Act. Back in 2017, journalist Jason Prechtel had requested information from the regulatory agency regarding comments received while the FCC was supposedly debating the question about repealing the net neutrality rules. The Obama-era rules forced ISPs and wireless carriers to treat all streaming content the same. The Trump-era FCC
removed net neutrality from the books last June
.
The FCC reportedly received 22 million messages from U.S. consumers during a set period of time held aside for the public to comment on the agency's proposal to end net neutrality. These comments were supposed to help the FCC make an informed decision. Analytics firm Emprata LLC discovered that over 90% of the comments received by the FCC were fakes. The Center for Internet and Society at Stanford Law School calculated that after removing the bogus comments, most of which were for repealing the rules, there were only 800,000 legitimate comments received by the FCC.
Of those, 99.7% were actually against repeal
. Last December FCC chairman Ajit Pai, a Trump appointee, admitted that the Russians interfered during the public comment period related to net neutrality.
While Prechtel was trying to get information from the FCC about the fake comments, it turns out that the FCC refused to turn over the same information to law enforcement officials. And the FCC told
The New York Times
earlier this week that the platform used by the regulatory agency to receive comments could not reveal who sent the fakes. The bogus comments used the names and addresses of American citizens without their consent.
The settlement dismisses Prechtel's suit and the FCC will pay him $43,077.80 for attorney's fees and costs. As is typical in such a settlement, the FCC does not admit any liability or fault.

Meanwhile, the House is expected to vote next month on proposed legislation to return net neutrality. The bill has the support of Democrats in the House, but most likely will not survive a Senate vote. Net neutrality proponents are also awaiting a ruling from the U.S. Court of Appeals for the District of Columbia related to a suit filed by 22 state attorneys general and some corporations. The suit
demands that the FCC repeal of net neutrality be overturned
.