FCC on the hunt for cellphone signal jammers
33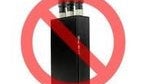 Do you always turn off completely your cellphone when entering the movie theater? Sometimes we forget to do it too. Maybe that is why
signal jammers
have started to gain popularity among some businesses and people who feel like one may come in handy.
For those of you who are not familiar with the matter, signal jammers are those tricky gadgets that some schools and theaters have started resorting to in order to prevent nearby cellphones from receiving or making calls. Texting doesn't work either as the carrier's signal gets completely blocked. Although it truly is annoying when somebody's cellphone rings out loud in the middle of a company meeting, the
FCC
(Federal Communications Commission) has pointed out that signal jammers may actually impose a serious health risk for everybody who is having their signal cut off by one at the wrong moment.
Signal jammers may not allow an emergency
9-1-1
call to be placed and therefore cause many unwanted consequences for the sake of somebody's comfort – this is officially the FCC's primary reason to stand against the use of such devices. Federal law already forbids the usage and distribution of signal jammers, and the FCC has announced about a month ago that it is stepping up its enforcement against them. Violators are to face thousands of dollars in fines along with getting their equipment taken away and may even face doing time in The Big House.
Maybe the FCC is becoming way too strict, and all that it takes is some discipline on the consumer's side in terms of knowing when to switch to silent mode. Or do you think the prohibition of cellphone signal jammers is quite necessary? Feel free to drop a comment below and let us know.
source:
FCC
via
Engadget