FCC pushes for wider in-flight use of electronic devices
4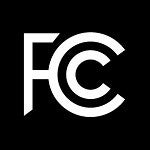 Julius Genachowski, Chairman of the Federal Communications Commission called on the Federal Aviation Administration to allow greater use of "tablets, e-readers and other portable devices" during flights.
Earlier this year, the FAA announced that it was going to reconsider the current ban on the use of electronic devices by establishing a study group to review the policies in place. The scope of the study was not intended to allow voice communications during flights.
Now the FCC is chiming in with Chairman Genachowski sending a letter to the FAA, "This review comes at a time of tremendous innovation, as mobile devices are increasingly interwoven into our daily lives." The letter then shapes the FCC's position around productivity and driving economic growth in the US and offered to work with the FAA during the review. In 2004, the FCC looked into lifting rules that prohibited in-flight use of cellphones, but later dropped the issue because there was not enough technical information available at the time.
With the advent of using Wi-Fi on flights, it seems an appropriate time to loosen rules about use of certain devices during take-off and landing. Whether that would translate to a meaningful improvement in productivity is another matter.
source:
AllThingsD