FCC looks to put an end to "robo-calls," proposes allowing carriers to offer tools to stop them once and for all
10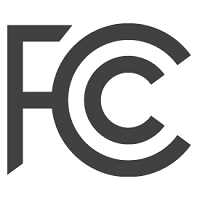 The phone rings, you see the caller-ID indicate "unknown" or a number that is simply not familiar to you. You decide to answer because, hey, maybe you don't owe anyone any money so it's reasonable to think that it's a friend calling from somewhere different.
Nope. You answer, say hello, and it's a recorded voice,
"Get your credit card debt reduced through a special program. Press 1 to save money, press 2 to be removed from our calling list."
It doesn't matter what you do. If you select the "remove" option, the auto-dialer just hangs up on you, and if you try to be clever, and ring through to talk to a rep, they'll just hang up on you when you try and ask them to stop calling. This is a common occurrence for those who still have traditional phone service, and it is an increasing nuisance for mobile users as well, who can also get hammed by spam text messages.
So, you go to DoNotCall.gov and register all your numbers on the national "Do Not Call" registry, a list with more than 200 million numbers on it. Plenty of legitimate telemarketing businesses get an updated feed from registry, run by the FCC and the FTC. However, plenty more companies just operate calling systems outside the United States, or route calls via the internet, bypassing the law and bans on most robo-calls that have been in place since 2009.
Combined, the FTC and FCC received more than 2 million complaints about robo-calls last year. At the FCC alone, complaints on this issue lead all others.
The FCC proposed on Wednesday a new set of rules that would give phone companies the option to offer technological solutions that would block most of the annoying robo-calls or spam text messages. There are other provisions that would make it easier for customers to verbally request removal from a call list, but the biggest piece is allowing companies to offer blocking technologies.
source:
The LA Times