FCC could be a bit more open to Sprint purchase of T-Mobile
46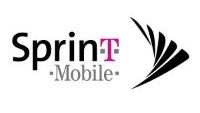 Commissioners on the FCC from the Democrat side of the table, might have opened the door a crack to allowing in the idea of a Sprint purchase of T-Mobile. Previously,
FCC Chairman Tom Wheeler said that he was skeptical about allowing such a deal to proceed
. But that was back in February. Now, Democratic Commissioner Jessica Rosenworcel is talking to people on Wall Street and in the wireless industry, telling them that Sprint and T-Mobile might not survive without a deal.
That line of thinking might revive hopes in the SoftBank/Sprint camp. Even though Sprint chairman Masayoshi Son had been rumored to be moving ahead on the deal, the pace had been glacial since the feeling was that the FCC or DOJ would block it anyway. But even though there is apparently a crack at the FCC, the DOJ still would have to sign off on the deal, and so far
that would appear to be unlikely
. Right now, negotiations between Sprint and T-Mobile concerning a break-up fee are said to be holding up further movement. Son is mindful of giving T-Mobile too large a fee, if Sprint has to pull out of a signed deal. T-Mobile scored
$3 billion in cash and some useful spectrum
when AT&T had to pull out of its deal to buy T-Mobile in 2011.
While the FCC is planning on holding some spectrum for Sprint and T-Mobile during next year's auction, an indication that the agency recognizes the challenges they face in taking on Verizon and AT&T, it is not apparent that they buy the argument from the two carriers that they need to merge to compete. What makes this argument a little hard for the government to believe is the strong showing recently by T-Mobile. The upstart carrier has used a number of innovations to snatch up new customers who have been leaving the larger mobile operators. Led by CEO John Legere, T-Mobile is on track to pass Sprint to become the third largest carrier by next year.
For those who worry that a Sprint purchase of T-Mobile would end Legere's reign at T-Mobile, recent information has the executive
at the top of Sprint's short list to run a combined company
. A bid from Sprint is rumored to take place next month.
source:
WSJ