FCC approved Verizon buyout of Alltel
70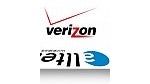 Verizon Wireless was successfully able to clear the final hurdle surrounding its purchase of Alltel: The approval by the FCC. In a 5-0 vote, the regulatory body approved the deal that would make "Big Red" the largest carrier in the US. In order for the acquisition to take place, the Justice Department is requiring Verizon to sell operations in 100 markets that overlap withAlltel to calm regulators' antitrust concerns over the proposed deal. The FCC is requesting that the company divest five other small markets in addition to the aforementioned areas.
Additionally, Alltel is considered a key roaming partner for regional wireless carriers, and the small companies were concerned that the new Verizon would cause a hike in the price of roaming agreements. In an effort to lower the concerns of various companies, FCC Chairman Kevin Martin proposed extending existing roaming agreements to two years after the merger. Verizon quickly responded and offered to extend the agreements for four years.
Expect to see Veritel, or Allizon, or whatever they plan to call it, coming to a city near you...
source:
MarketWatch
via
BGR